Our 30+ years as a professional dry cleaner provides the knowledge and experience to ensure each job is prepared to the highest of standards. You can rest assured when dropping off your suit or dress for dry cleaning, or shirts for our shirt laundry, that your garments will be returned clean, fresh and in fine shape. Locally owned and operated, our Valparaiso, Lowell, and DeMotte, Indiana locations offer our customers the highest in quality dry cleaning and shirt laundry services. Our dedication to customer satisfaction ensures that your garments look great when you get them back.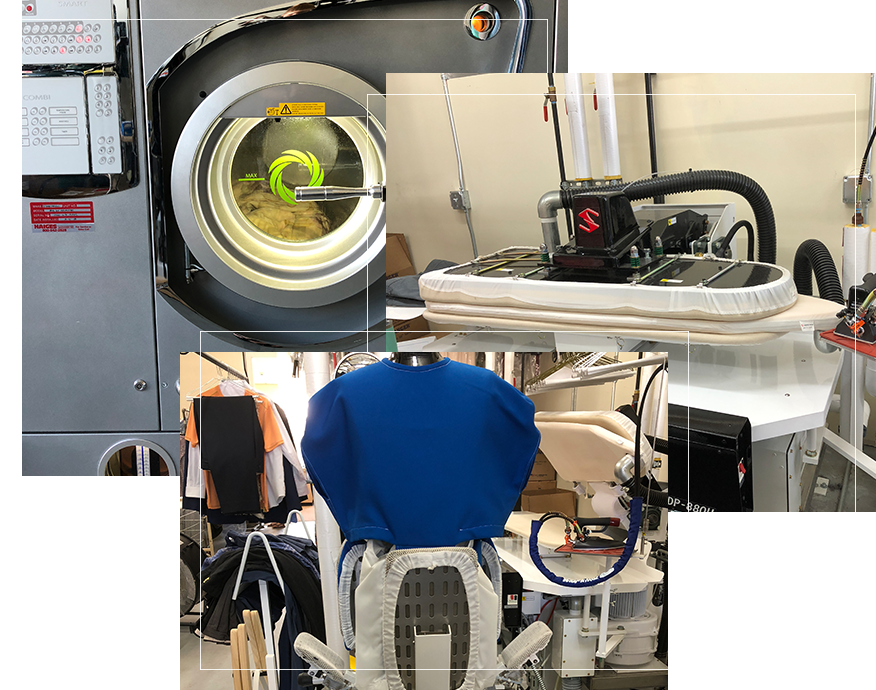 ---
Your Trusted Choice
Our quality dry cleaner and shirt laundry services, quick turnaround, cost-effective pricing and unparalleled customer service will delight you with each and every order. Plus - our Lowell and DeMotte locations offer a convenient laundromat as well. Click here for…Colonial Cleaners Current Price List!
---
Convenient for YOU
We make dry cleaning convenient for YOU! Try Colonial Cleaner's FREE dry cleaning pick up and delivery service! Click here for additional information.
We also offer same day service at our Valparaiso location. Drop off your dry cleaning by 9am, and pick up at 3pm. Some restrictions apply. Please call or speak with us at the store for details.
---
Quality & Value
If you've been disappointed by a previous dry cleaner or shirt laundry, we welcome you to try Colonial Cleaners in Valparaiso, Lowell, and DeMotte, Indiana. We're sure you'll find the quality and value in our services to be simply unrivaled. Plus, with our valuable money-saving shirt service and dry cleaning coupons, you can experience the best dry cleaner and shirt laundry for less!
For an old-fashioned dry cleaner that genuinely cares about you and your garments, trust Colonial Cleaners in Valparaiso, Lowell, and DeMotte, Indiana.